NXL Paintball 2022 Lone Star Open Recap - Dallas, Texas
Posted by CHARLES DEAN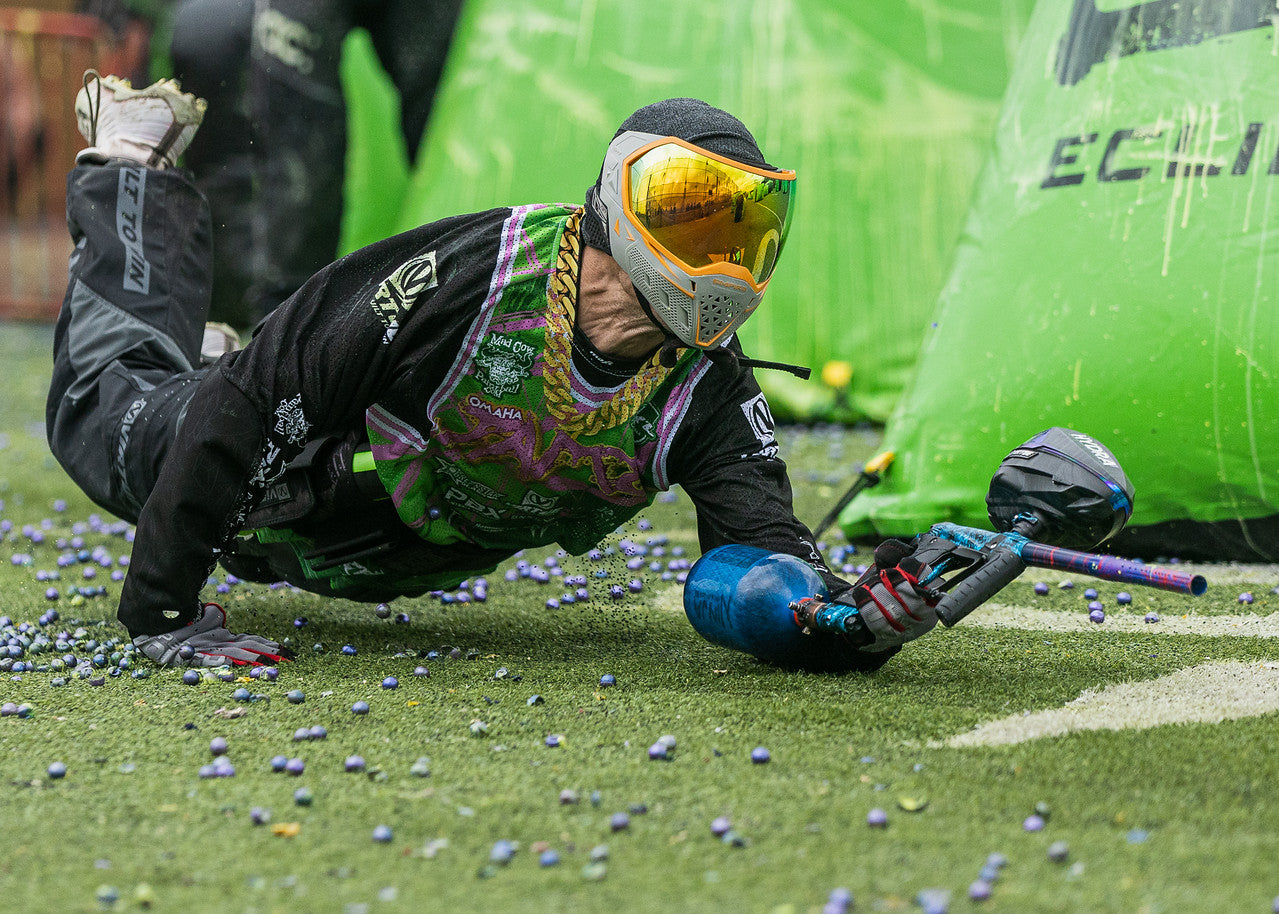 The National Xball League returned to Giant Party Sports in Allen, TX for the second year in a row to host the 2022 Lone Star Open. 133 paintball teams signed up to compete in multiple divisions ranging from Professional level X-ball, Mechanical 7-man and Female 3-man.
PRO X-BALL
The Pro X-ball Division had a lot of tough competition on the unique layout that was not traditionally mirrored. This made for some aggressive play across the field, and some exciting moves up the middle.
Edmonton Impact, New Orleans Hurricanes, Houston Heat, MLKings, NRG Elite, San Diego Aftermath, Tampa Bay Damage, and Los Angeles Infamous found their way into the top 8 going into Sunday.
After some close games in the quarter and semi-finals, Tampa Bay Damage took 1st place over Edmonton Impact after an exciting overtime that head to one-on-ones with Jacob Edwards firing the winning shot for Tampa Bay causing the entire venue to erupt in celebration.
Here are the final results by division for the rest of the event:
SEMI PRO X-BALL™
1st: Blast Camp
2nd: Annapolis A-Team
3rd: Killers
DIVISION 2 X-BALL™
1st: KC Missouri Allstars
2nd: Leverage
3rd: CWE POWER
DIVISION 3 X-BALL™
1st: Texas Cyclone
2nd: Omaha Jamz*
3rd: ASG Gummy Bears
DIVISION 4 X-BALL™
1st: Houston Zone
2nd: Tropic Thunder
3rd: Tiki's Factory Revo
DIVISION 5 X-BALL™
1st: Storm Riders
2nd: Outlaw Anodizing Red
3rd: Austin Notorious D5 FsUorNoT
OPEN 7-MAN
1st: MAXT*
2nd: Valhalla
3rd: MAGIC
DIVISION 3 5-MAN
1st: GREED*
2nd: Palm Beach Vipers
3rd: Veteran Militia
DIVISION 4 5-MAN
1st: ARF Storm Riders
2nd: Murder Inc
3rd: Ronin
DIVISION 5 5-MAN
1st: Texas Titans Black
2nd: ac kidz
3rd: WalkEmDown
AMATUER (D3) 3-MAN
1st: Innocent Bystanders
2nd: Didn't Make It First Round
3rd: Seattle Ninjas
NOVICE (D5) 3-MAN
1st: MIDWEST ROPERS*
2nd: Oklafornia Boys*
3rd: UGPB*
OPEN 3-MAN
1st: Valkyries*
2nd: Paintball Ladies*
* - Denotes Maxt Sportswear sponsored teams
The League: https://www.nxlpaintball.com/
The Facility: https://giantpartysports.com/
Giant Party Sports has expanded their facility in 2022 from 3 regulation fields with AstroTurf, to a total of 5. There is also a host of recreational fields for weekend play and parties for casual players that is open to the public year round.