MAXT BOOTH at SKIRMISH Invasion or Normandy 2023 Game
Posted by CHARLES DEAN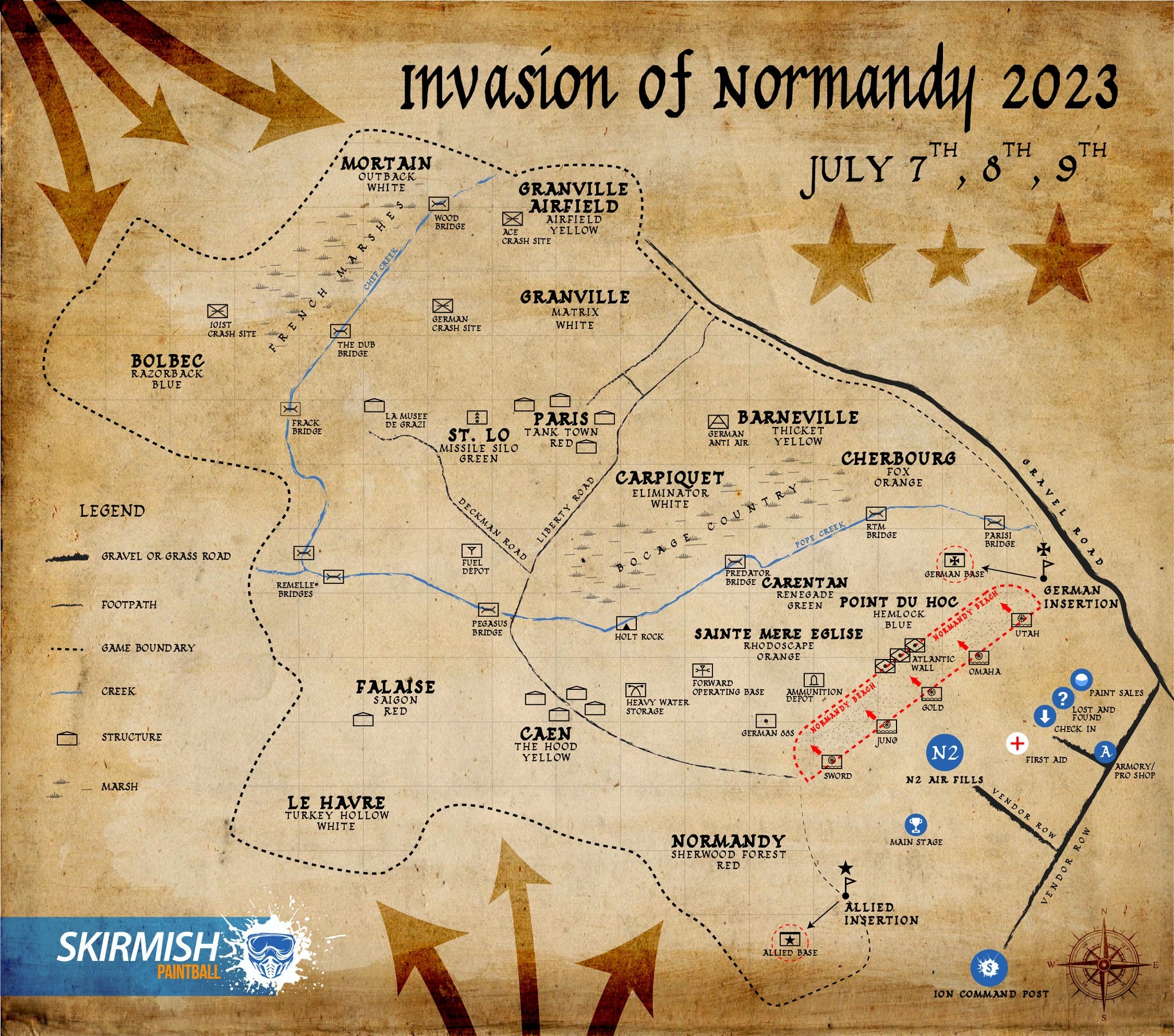 MAXT will be returning to Skirmish USA in Albrightsville, PA for the 2023 Invasion of Normandy game!
You would not believe the amount of paintballs in the air at the start of the game! Inspired by the landings at Normandy in WW2, there are 5 'boats' where the Allied Forces start from. Waiting for them across the 'beach' are 2000+ German soldiers trying to prevent them from gaining a foothold. It looks like final battle from game on with thousands of paintballs in the air!
AND THAT'S JUST THE START OF THE GAME! Tons of acreage and objectives will keep the players busy all weekend trying to defeat the opposing team.
On top of a fantastic game at an amazing venue is a HUGE Trade Show with many of the top manufacturers in paintball along with techs for your markers. Including us!
We will be bringing our paintball jerseys, joggers (the most comfortable pants you'll ever play or watch Netflix in!), tee shirts, headbands, hoodies, pod packs, barrel squeegees, goggle systems, and a host of other gear and accessories for you to grab! 
And ask about our team sponsorships if your team needs jerseys! We offer a wide range of products to outfit your woodsball or scenario team.
We're excited to see you there and looking forward to another great event hosted by Skirmish USA!